Oct. 28th, 2019, is the officially opening day of the 2nd Science Festival of Chinese Academy of Sciences. "Wondrous night in South China Botanical Garden" ("Wondrous night"), the first activity of South China Botanical Garden (SCBG) in this year's science festival, was held on the same night.
The cool breeze did not affect the participants' enthusiasm, 20 families were eagerly awaiting the start of this mysterious animal and plant exploration. Mr. KANG, a humorous guide teacher of SCBG, firstly introduced the common species of "Wondrous night". The amphibians and insects became lovely after the attractively introduction, such as the cockroach which is a living fossil that even predates dinosaur! These interesting little insects and animals are so attractive to the children that they crowded around the Mr. KANG asked non-stop during the whole "Wondrous night".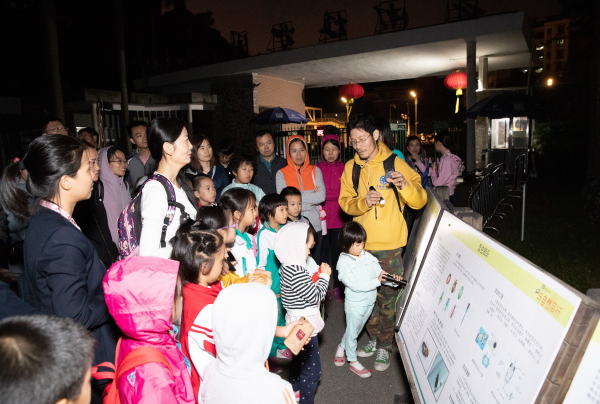 Figure 1. Mr. Kang were introducing the common species of "Wondrous night".
After the introduction then entered the step of practice. The children were encouraged to touch those little insects and animals, and learned to use the four senses of sight, hearing, touch and smell to observe them.
Figure 2. The team found the eggs of German cockroach (blattella germanica).
Figure 3. The children were observing Bufo melanostictus Schneider under the guidance of Mr. KANG.
The two-hour journey of "Wondrous night" near the ends unconsciously, the children were still being immersed. At the summary step, the children all expressed that through this activity, they get rid of their original fear psychology, drew them closer to the small animals around them, understood them more and then had the idea of protecting them. Hope the memory of "Wondrous night" will always accompany their growth.